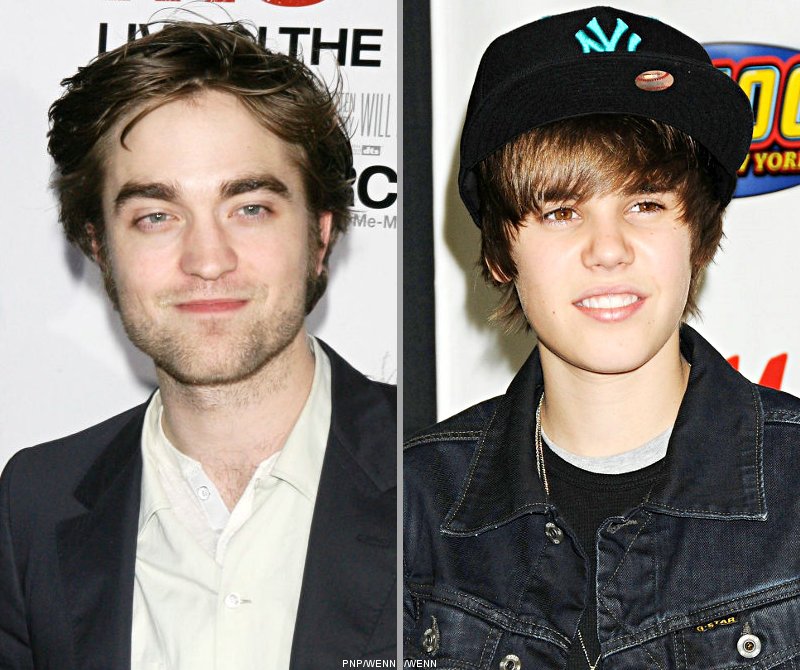 One would think that someone like Justin Bieber would never need a wingman, but apparently he does. And he's hoping it's going to be a certain vampire.
Justin's not even old enough to hit up a bar or a club, but when that does happen, he wants Robert Pattinson by his side.
"I love talking to girls and going on dates. My ideal wingman would be Robert Pattinson," Justin said.
"We should go to a few showbiz parties and see what happens. He landed back in Los Angeles last week, so maybe we can go and work some of the magic."
Trust us Biebs, you can make magic on your own! Can you imagine if these two were to hang out? Ambulances would have to be on hand to transport the hysterical tween fans to the hospital.
He added, "Robert says his hair is a great ice-breaker so maybe we can go up to girls and be like, 'Do you wanna touch our hair?' How about that for an opening line?
"The girls go crazy for him over here but I have a big thing for English girls so maybe we could hit a couple of parties in London as well."
Someone should give the police an advanced heads up--this doesn't sound like a good idea. Stay inside and lock the doors, Bieber fans are about to go crazy!
Hollyscoop