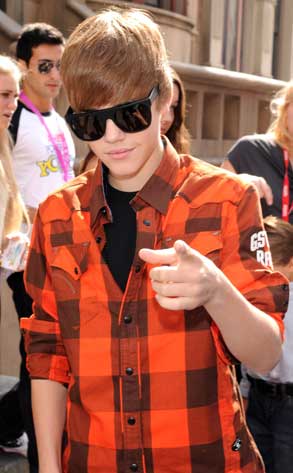 Justin Bieber has so many names for himself, we can barely keep up.
First, there's his rapping alter-ago Shawty Mane. And today, we've uncovered what fake name he used from a hit TV show to book a hotel room in Miami, where he hung with Selena Gomez.
The Biebs' latest alias is...
Chandler Bing!
A source confirms to me that he opted to use Matthew Perry's character name from Friends when he checked into the Gansevoort Hotel recently.
And Chandler Justin somehow managed to lock himself out of his suite after he ordered room service from STK around 1 a.m. on December 18.
When the hotel delivered his order, they found him locked out in the hallway with none other than Selena, Life & Style reports!
But this teenaged twosome wasn't drinking during their hotel hang. They ordered ginger ale and Pepsi. At least we have one Disney darling who's still (sorta) behaving herself!
eonline.com