>
Justin bieber and usher pictures
Hey Usher, could you scratch my back? I have an itch right there. Thanks!"
Now Justin, smile and point to the man you owe your entire career to.
Justin, using your fingers, show us how many VMAs you think you'll win tonight. Wow, two?!
The U Smile star posed on the red capret with his mentor, R & B star Usher, and the two looked happy to be catching up.
The singer poses with his mentor...
Justin Bieber And Usher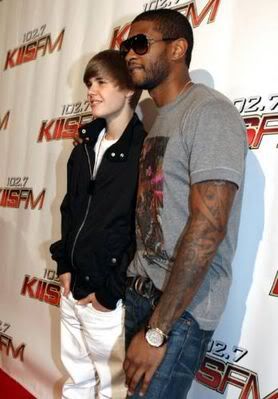 Usher and Justin