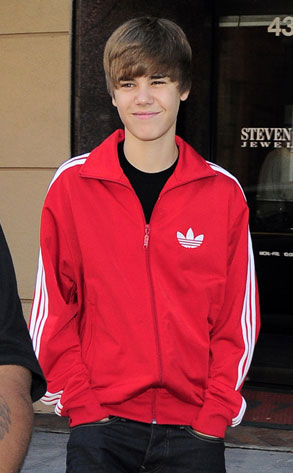 Justin Bieber is famous for something other than his music and that is his trademark, floppy haircut.

Teens all over the world have been clamoring for Justin's locks but the simple cut requires plenty of upkeep. Well, if you're Justin anyway!

The One Time star's stylist has revealed that Justin spends a whopping £900 a month on making sure his mane is in tip top condition.

Vanessa Price invented Justin's trademark cut and told Life&Style magazine: "I usually cut his hair every couple of weeks when he's on tour."

She continued: "I've heard adults joke they were going to take his hair after I cut it. I tell them they're really creepy.

"We both were shocked people cared that much about someone's hair!"
Vanessa reportedly works for around $750 (£470) per cut so Justin's hair bill would be around $1500 (£940) a month whilst he's on tour.